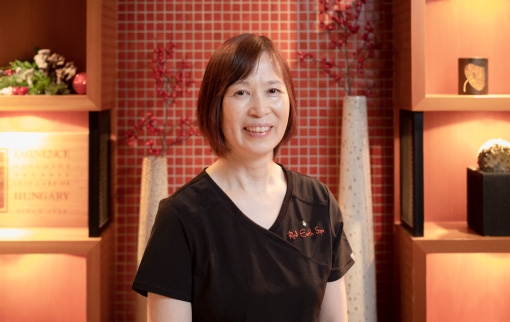 Yuko
Massage Therapist
Where did you get your start? Over 10 years ago, with an interest in travel, I eventually came to Canada where I studied and graduated from Japanese Shiatsu and Acupuncture School. In 2016, I graduated Massage Therapy at MH Vicars School of Massage Therapy in Calgary.
For fun: I practice and teach the Japanese art of calligraphy known as "Shodo."
"My belief in Shiatsu and Massage Therapy to help heal the bodies and relax the minds of people who are coping with injuries, discomfort, and stress in their lives is what continues to drive my passion."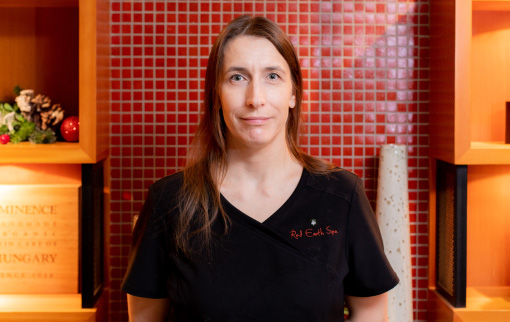 Viktoria
Massage Therapist
Where did you get your start? I was raised in Canmore and love the mountains and the lifestyle, so it was natural to attend massage school in Calgary.
How long: I have been in massage for 11 years and at the Red Earth Spa for over 7 years now
For Fun: Skiing in the mountains
"If I wasn't massaging, I would love to have a bake shop or to work with rescued animals"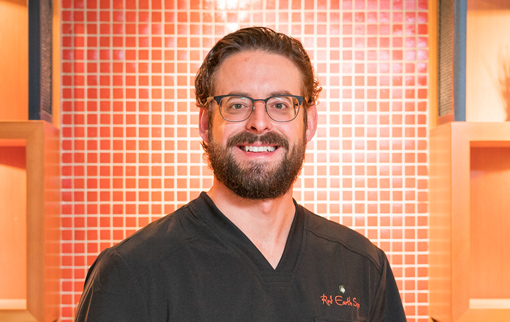 Josh
Registered Massage Therapist
Where did you get your start? I graduated in 2020 from Makami College with an Advanced Clinical RMT Diploma, and continue to develop my practice.
For Fun: Hiking, snowboarding, all activities outdoors.
"I am passionate about helping people relieve pain, tension, stress and to help people feel their best."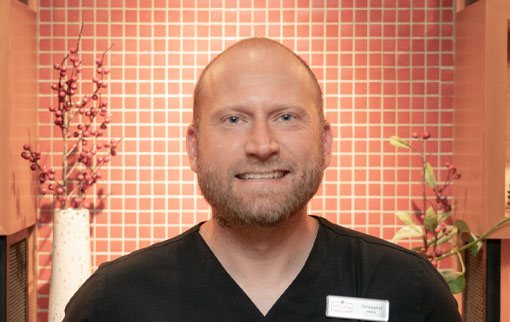 Chris
Registered Massage Therapist
Where did you get your start?  20 years ago I started my wellness journey initially with reflexology, Reflexology cured me of a health problem when I was 17 Years old.
What do you do for fun?  I love eating great food with those I love, being outdoors snowboarding, hiking and biking and canoeing adventures with my partner.
 What are you passionate about?  I am passionate about making people feel good, Botany/Agriculture and the power of herbal medicine.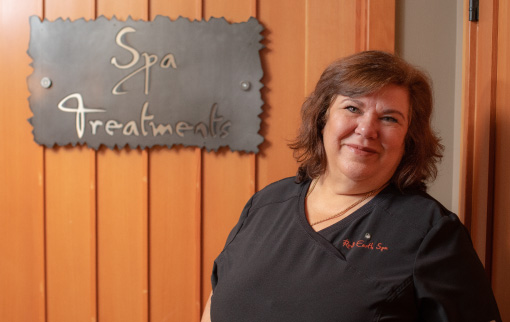 Sylvia
Aesthetician
Where did you get your start? I was born and raised in Montreal and graduated from Concordia University.
How Long: After Graduating from school I decided to take a month off and work in the Rockies… Twenty years later I am still loving my life here in the Bow Valley
For Fun: Hike up Sulphur Mountain
"I am blessed with a great career at the Red Earth Spa where I have worked for 11 years.  I love meeting people from all over the world and connecting with locals as well.  Please come and treat yourself at Red Earth Spa."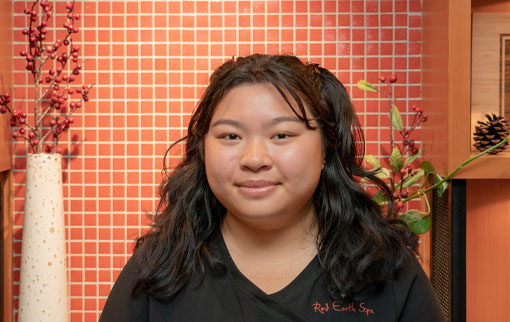 Mickaela
Aesthetician
Where did you get your start? In 2019 I graduated from Blanche Macdonald with a Diploma in Spa Therapy and Esthetics.
For Fun? On my days off I enjoy going on mini road trips into nature with my friends to explore Banff and its neighbouring towns.
 "I am passionate about helping people feel confident and comfortable in their skin."